Toshiba TOCP200 Optical Fiber Cable for CNC controller Fanuc TOCP 200 Toshiba Cable
Toshiba TOCP200 Optical Fiber Cable for CNC controller Fanuc TOCP 200 Toshiba Cable
Toshiba TOCP200 Optical Fiber Cable for CNC controller Fanuc TOCP 200 Toshiba Cable
General Details
Technical DataSheet
Contact Information
Related Products
General Details
Toshiba TOCP200 Optical Fiber Cable for CNC controller Fanuc TOCP 200 Toshiba Cable
FEV Electronics Limited manufacture kinds of Toshiba fiber optical connectors and cable, including TOCP 200 toshiba optical fiber cable, toshiba tocp255 optical fiber cable, TOCP100, TOCP150, TOCP155, TOCP200, TOCP201, etc.
Optical fiber with fiber optic connectors reference TOSHIBA TOCP200 for sale. This is an optical fiber type TOCP200 with 2 connectors TOCP200, this optical fiber is a length from 0.5 to 100 meters. Mostly installed and used on CNC Controls such as FANUC CNC Control or other CNC equipement who needs this optical fiber TOSHIBA TOCP200 for data transfer. This TOSHIBA TOCP200 Optical fiber is ready to replace your defective or broken TOCP200 installed on your CNC Machine.
Similarly, the scattering of light in optical quality glass fiber is caused by molecular level irregularities (compositional fluctuations) in the glass structure. Indeed, one emerging school of thought is that a glass is simply the limiting case of a polycrystalline solid. TOSHIBA TOCP200 Within this framework, "domains" exhibiting various degrees of short-range order become the building blocks of both metals and alloys, as well as glasses and ceramics. Distributed both between and within these domains are micro-structural defects that provide the most ideal locations for light scattering. This same phenomenon is seen as one of the limiting factors in the transparency of IR missile domes. TOSHIBA TOCP200
Different lengths are available. TOCP200 Fiber Optic Patch Cord.
Detailed introduction of Toshiba TOCP200 Fiber Optic Patch Cord:
–Anti-electromagnetic interference and electromagnetic radiation
–Good flexibility, anti-vibration, ensure that in any case zero bit error rate of transmission
–High temperature and low temperature(-40 to 70)
–Easy to install, needless of maintenance
–Plastic optical fiber is not conductive, can share the power transmission pipeline
–Long-range power supply
–Accord with the Agilent universal
Contact Information:
Email: sales@fevelectronics.com
C.C.: fevelectronics@gmail.com
TEL: +86 177 5158 5921 (Available for WhatsApp, WeChat)
Website: http://www.tocpfibercable.com
Technical DataSheet
DataSheet/Specification of Toshiba TOCP200 Optical Fiber Cable for CNC controller Fanuc TOCP 200 Toshiba Cable
Related Products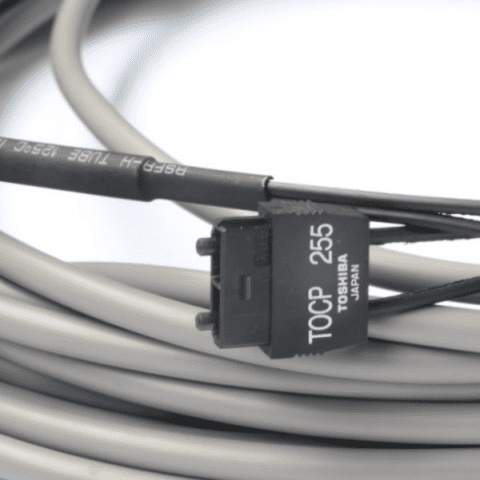 TOCP 255 TOSHIBA Fiber Optic Cable for CNC Controller, Elevator fiber optical cable, Server, Printer machine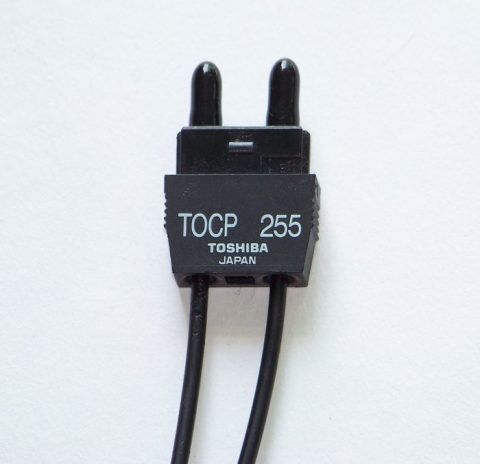 CHANGZHOU FEV ELECTRONICS design and produce TOCP100, TOCP155, TOCP200, TOCP200Q, TOCP255, TOCP255K, TOCP255PK, TOCP 200K, TOCP 151, C08I, TOCP 200Q, TOCP 201Q optical fiber cables for CNC Controller, Elevator fiber optical cable, Server, Printer machine etc.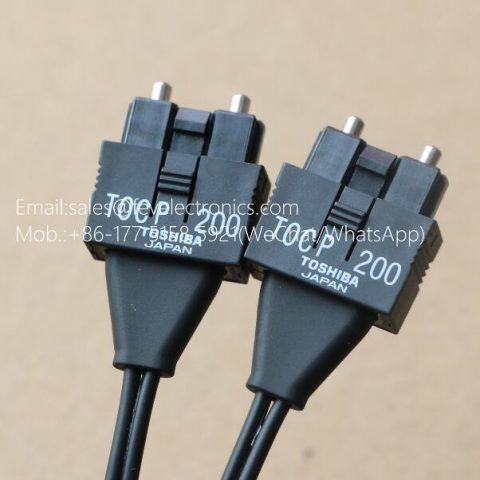 Toshiba TOCP 200 Fiber Optic Cable Assembly TOCP200 Toshiba JIS F07 Duplex Type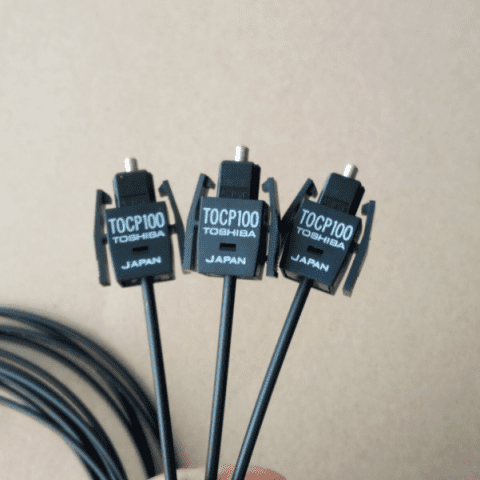 Toshiba TOCP100 Optical Fiber Cable Assembly TOCP 100 JIS F05 Type